Mineral Resources and Mineral Reserves
Mineral Resources and Mineral Reserves are the basis for the future viability of a mining company's operations. They form the basis for the mines' long-term mining plans and are the underlying data for many of the company's major investments. Mineral Reserves are reduced every year through mining activities and new additions to the Resources and Reserves are, therefore, vital to the viability of the operations.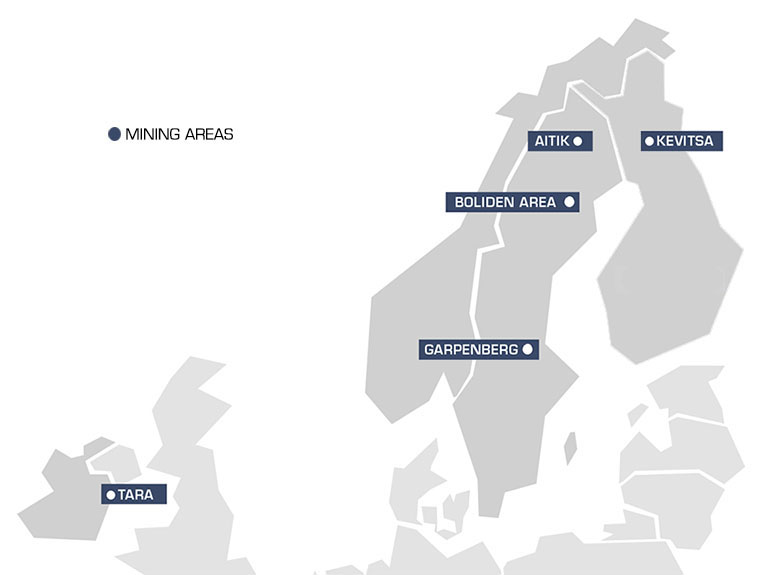 This map illustrates our mining areas.
A Mineral Resource is a concentration or occurrence of solid material of economic interest in or on the Earth's crust in such form, grade or quality and quantity that there are reasonable prospects for eventual economic extraction.
Mineral Resources are subdivided, in order of increasing geological confidence, into Inferred, Indicated and Measured Mineral Resources, as indicated in Figure below.
A Mineral Reserve is the economically mineable part of a Measured and/or Indicated Mineral Resource.
It includes diluting materials and allowances for losses, which may occur when the material is mined or extracted and is defined by studies at Pre-Feasibility or Feasibility level as appropriate that include application of Modifying Factors. Such studies demonstrate that, at the time of reporting, extraction could reasonably be justified.
Mineral Reserves are sub-divided in order of increasing confidence into Probably Mineral Reserves and Proved Mineral Reserves, as indicated in Figure below.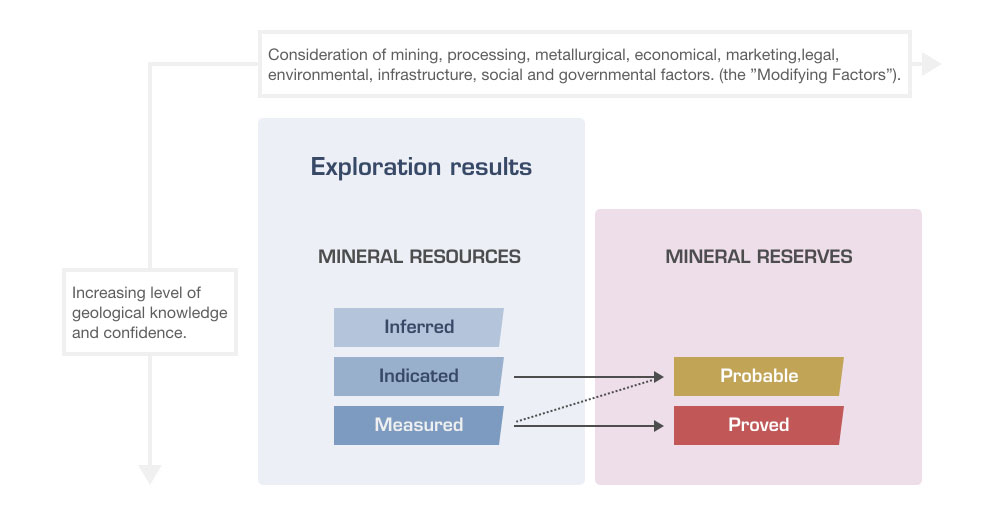 Boliden reports Mineral Reserves exclusive of Mineral Resources to avoid double counting. This means that quantities converted to Mineral Reserve are removed from Mineral Resource.
Boliden's method of reporting Mineral Resources and Mineral Reserves intends to comply with the Pan-European Standard for reporting of Exploration results, Mineral Resources and Mineral Reserves (The PERC Reporting standard 2017). It is an international reporting standard that has been adopted by the mining associations in Sweden (SveMin), Finland (FinnMin) and Norway (Norsk Bergindustri), to be used for exploration and mining companies within the Nordic counties.