Fish stocking supports biodiversity at sea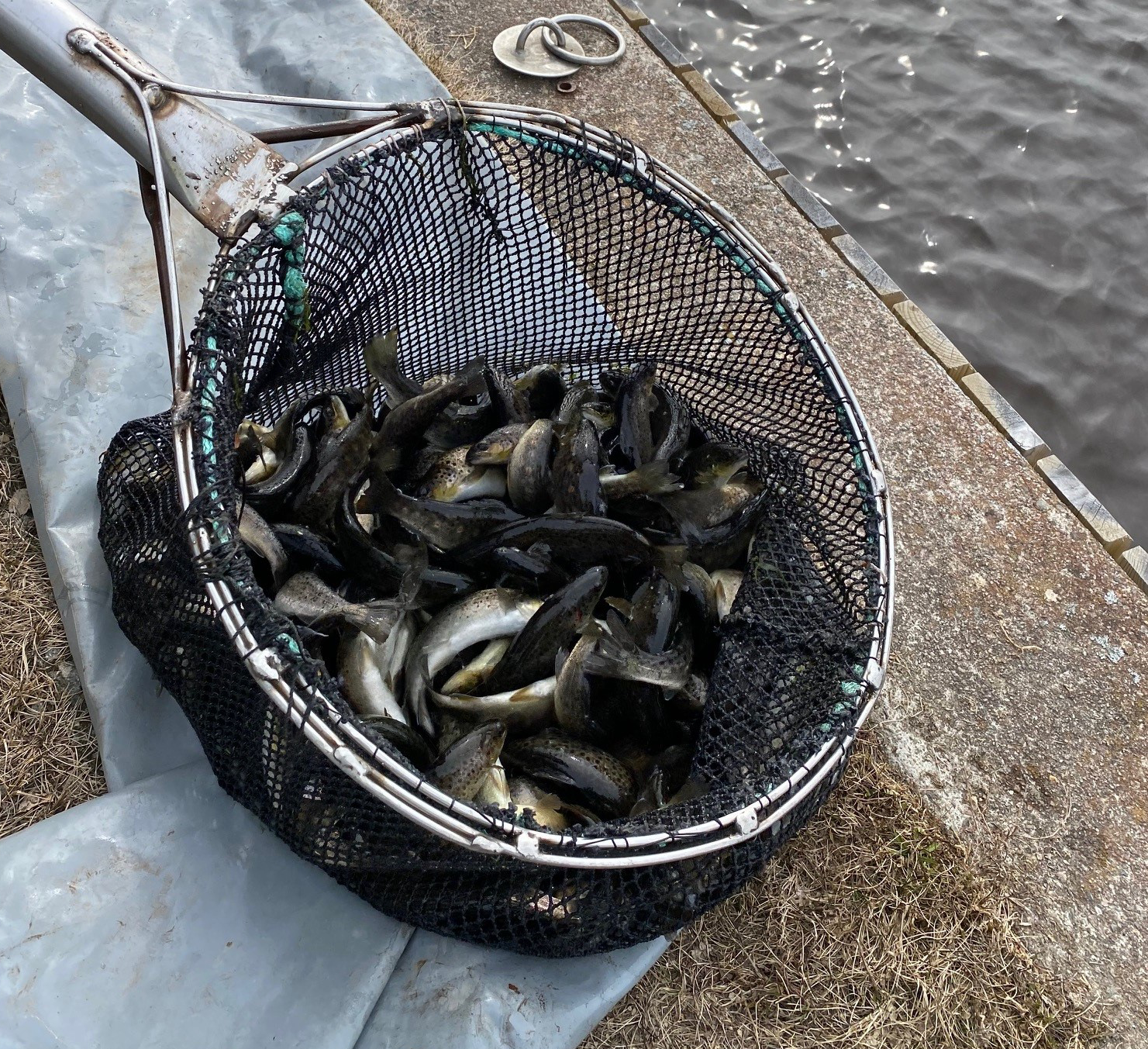 Heavy industry in Kokkola has been stocking fish in the maritime area outside Kokkola for decades. Every year they release around 2 million fish. Stocking fish compensates for any harm caused and supports biodiversity.
Companies in the KIP area (Kokkola Industrial Park) stock fish under the mandatory restocking required by the environmental permit, as well as voluntary stocking. Around 2 million fish hatchlings are released in the Kokkola maritime area every year: whitefish, sea trout and burbot. The hatchlings are hauled to Kokkola from fish nurseries in Isojoki, Taivalkoski and Pyhäjoki. The fish are always released in the spring.
Ecological compensation
Fish stocking is ecological compensation for any harm caused to fish stocks by industrial activities and shipping. In addition to the obligation to release fish included in environmental permits, companies in the KIP area make voluntary releases to extend the ecological compensation for harm to a broader level, i.e. to improve conditions in the environment. Supporting diversity and vitality in the fish population not only benefits the environment, but also professional and recreational fishing in the area.
Minimizing harm to nature
Fish stocking and other ecological methods of compensation are mechanisms for reconciling the interests of business and the environment. However, the most important aspects for diversity in marine and other ecosystems include avoiding and reducing environmental harm, which in Kokkola means e.g. stable process operation, thorough wastewater treatment and minimizing discharges into the sea. We have been very successful in these areas. For example, in 2021 Kokkola's emissions to the sea fell below all applicable monthly and annual emission limits. Discharges of wastewater into the sea are monitored from an observation point at the discharge site. Under the terms of the environmental permit, Boliden is responsible for all wastewater released from the point of discharge into the sea, so the emission figures also include discharges from Umicore and Jervois.
More zinc from Perho Creek than industry
As regards emissions, the industrial situation has been stable for a long time, which can be seen in a monitoring report concerning the Baltic Sea and the environment published in the spring of 2021. According to the report, one-and-a-half times more zinc is discharged into the sea from Perho Creek water flowing past Kokkola compared to the industrial wastewater load. The difference is even greater, as a major part of the zinc load from industry comes from seawater used as coolant, the report shows. The zinc emissions from Perho Creek are partly due to the acidic sulfide riverbed, from which zinc and other metals leach into the water.