Strategic port location
In 1928, construction started on the actual plant, including a 145 m high chimney – Europe's tallest! The smelter came into operation in January 1930. Production comprised unrefined copper, so-called blister, cast into ingots. The first blistercopper ingot was cast on Midsummer's night 1930.
For the first few years, until 1933 when the precious metals plant was built, the blister copper contained gold and silver. The gold value was high and exceeded the copper value several times over. Today, copper accounts for the lion's share of metals production. The materials are supplied by Boliden's own mines, Aitik in particular, and by external suppliers.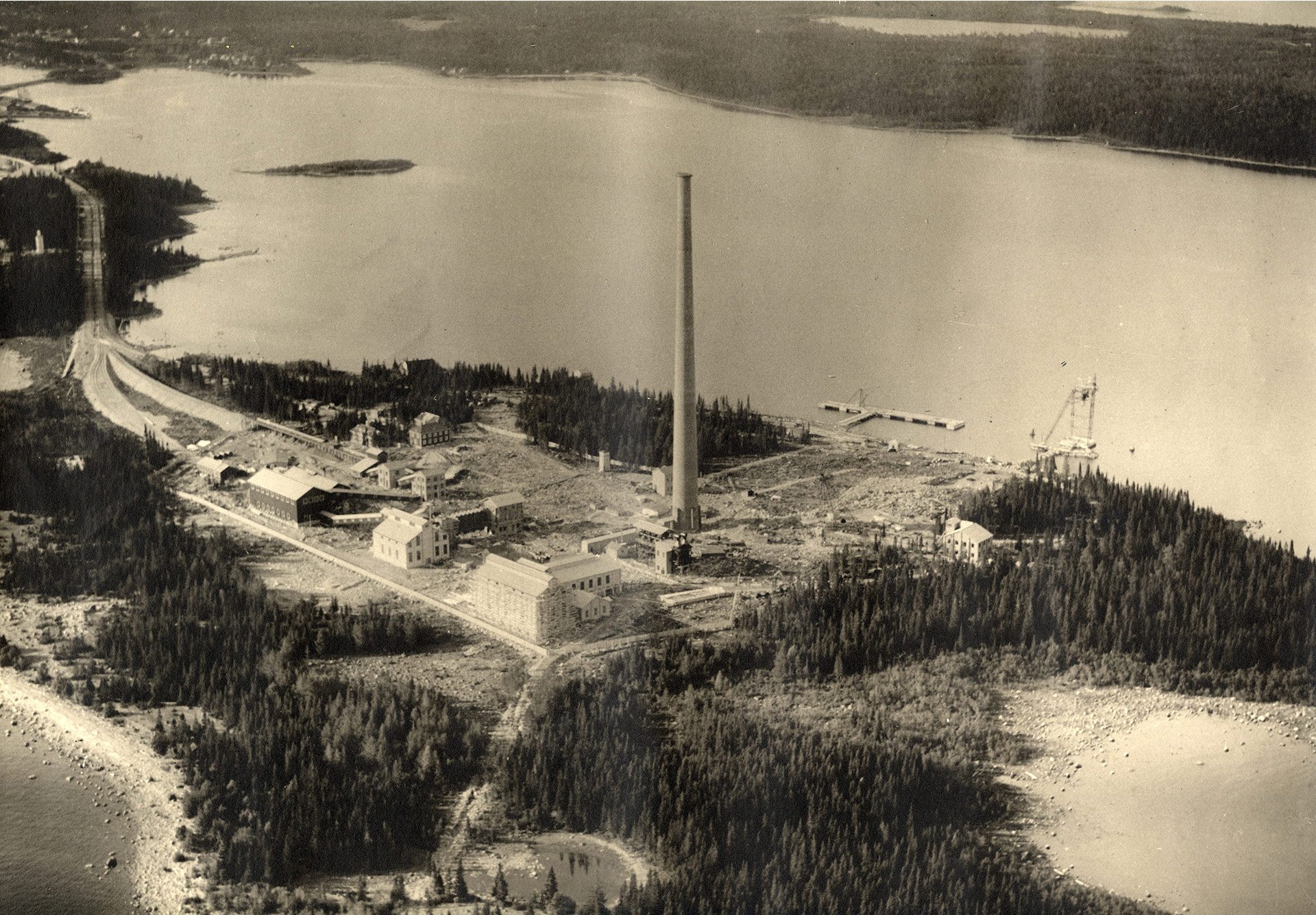 Aerial of the plant from 1930
Rönnskär has undergone expansion and reconstruction at various intervals over the years, always with at view to meeting the demands made on a modern and efficient smelter. Reverbatory furnaces, converters, anode and cathode furnaces as well as an copper refinery were built as early as the 1930s. The lead processing operations began in earnest in the 1940s. In 1952 a sulphuric acid plant was built to recover the sulphur dioxide gases emitted from the chimney. Zinc recycling gained momentum in the mid-1960s.
In 1976, Rönnskär inaugurated the world's first lead Kaldo plant. The plant was built with a view to using the residue products from the copper smelter. Metal recycling from electronic scrap started in 1980. Smelting of electronic scrap and lead is done in batches. Over the years, the Kaldo process has proven very flexible and able to be used for a number of different smelting materials – and there are substantial environmental advantages to be gained, too.
At the turn of this century, the time had come again for major investments. Rönnskär +200, the largest and most comprehensive modernization project ever witnessed at the plant, was carried out 1998 – 2000. This SEK 1.9 billion investment increased production capacity by 70 per cent, among other things. Today, Rönnskär can produce 250,000 tonnes of copper per year, making it one of the world's largest smelters, and most modern.
In 2012, a new facility for recycling electronic scrap opens. This strengthens Boliden's position as a world leader withing this field.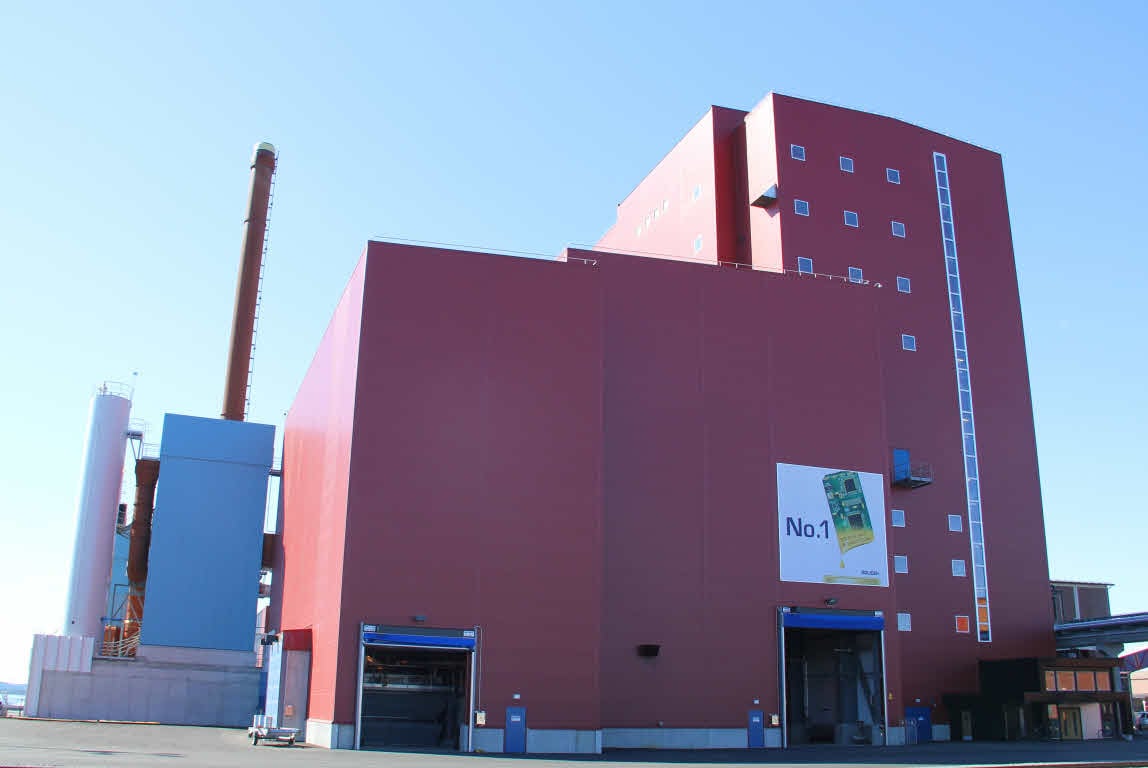 The facility for recycling electronic scrap