Smart battery storage for a safer electricity supply
The significant need for reliable electricity is something that unites Sweden's industries in their efforts to adapt to climate change. In order to be part of the solution in the challenge to safeguard the country's electricity supply, Boliden has allowed a smart battery storage facility to be installed at the Bergsöe smelter.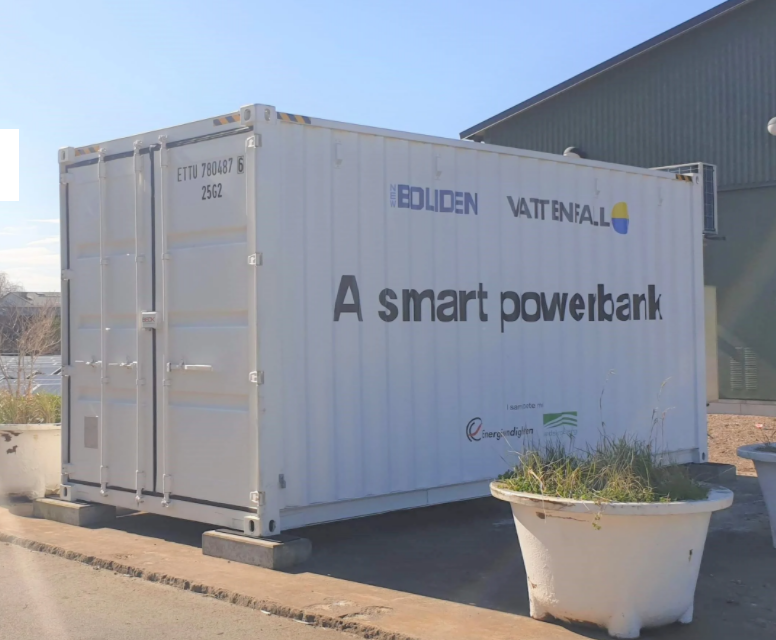 A smart battery as part of a research project
Together with Vattenfall and Landskrona Energi, Boliden, with the support of the Swedish Energy Agency, is conducting a two-year research project that has seen a battery storage facility installed at Boliden's Bergsöe plant in Landskrona. The purpose of the project is to investigate how the battery storage facility can secure electricity supply for industries, for instance, while also reducing electricity charges to customers.
"Batteries will play an important part in our efforts to electrify and improve the energy efficiency of Boliden's operations. However, manufacturing batteries requires access to a number of different metals, with the extraction and recycling of several of these metals being our core business. This project will help us to make significant headway while also creating greater energy security for other electricity customers," says Mats Gustavsson, Vice President Energy at Boliden.
Local and regional solutions increasingly important
Solutions for storing and using electricity are becoming increasingly important as society's demand for electricity increases. During electricity grid restrictions due to temporarily high consumption, the battery can support both local and regional grids. The smart battery is also flexible in that it stores fossil-free electricity when the price is low and uses it when demand is greatest, thus reducing electricity costs. The battery has an output of 500 kW and a storage capacity of 1 MWh, equivalent to around 24 electric car batteries.
The research project will run until spring 2022.