Gillervattnet reclamation project
The former Gillervattnet tailings pond is undergoing reclamation work between 2013 and 2017 to stabilise the sulphur-rich sand, and transform the part of the site into a wetland habitat for wildlife.

Swedish law requires the reclamation of former mine sites and Boliden has a long-term responsibility for the land it uses. Emma Rönnblom-Pärson, Environmental Manager, Boliden Mines explains, "as all sites differ in their characteristics, Boliden tailor-makes a reclamation programme based on the most suitable methods for the particular site." Boliden's approach involves keeping ahead of legal requirements for the sites it has long-term responsibility for, such as by enhancing biodiversity on the sites.
Reclamation of Gillervattnet began in 2013 and various techniques are being used to avoid the oxidation of the sulphur-rich sand, which can acidify and cause environmental damage.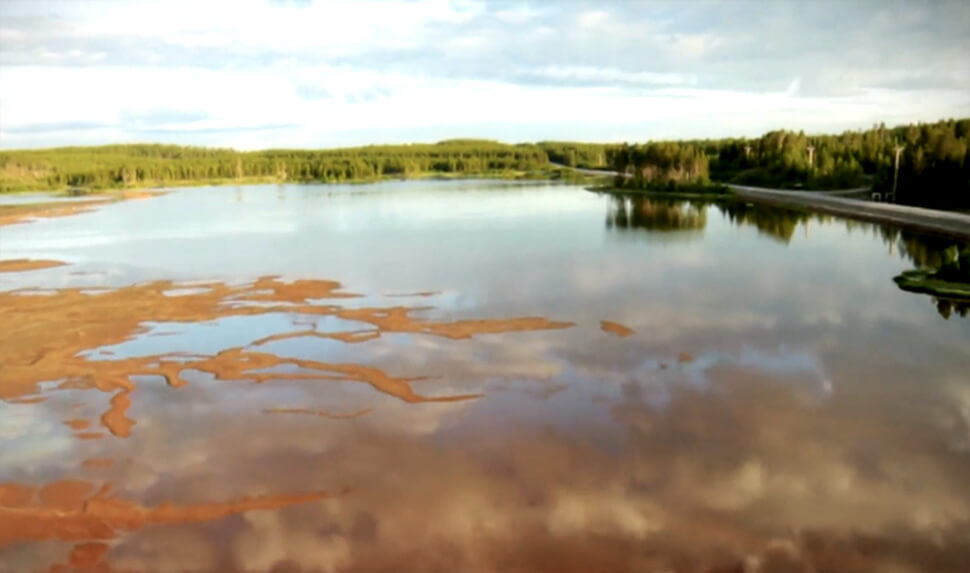 The pond was first partially drained and a layer of waste rock was laid on top of the tailings sand to stabilise the ground. Then a compacted layer of till was laid followed by a protective layer of unsorted till to prevent the compacted till from being fractured by freezing or plant roots. Approximately 190 hectares of the Gillervattnet site will be covered with water between 0 and 1.5 m deep, and a layer of composted sewage sludge will be laid as a bed for vegetation on areas above the water level.
1.3 million m3 of excavated soil and rock from the new Hötjärn tailings pond was used on the Gillervattnet reclamation; moraine for capping has also been taken from moraine quarries in the immediate vicinity of Gillervattnet. Waste rock taken from the Kankberg, Renström and Långdal mines is used for ground stabilization.
Promoting biodiversity
Prior to reclamation, the site was already a popular site for migratory birds, and Boliden hopes that the project will further enhance the site. "By enhancing biodiversity on our reclamation projects, we add value to our projects that benefits local wildlife," concludes Rönnblom-Pärson.
At Gillervattnet, detailed plans will be drawn up in the end phase of reclamation to decide on specific activities to promote particular species of bird, and other flora and fauna. Large stones are already planned to be placed to create sheltered nesting areas for birds, and the large shallow lake will provide suitable wetland habitats for a wide variety of species.
Monitored for at least 30 years
Boliden plans to monitor Gillervattnet for at least 30 years to check that the tailings sand is stabilised, although monitoring may be extended as Boliden will remain responsible for the site into the future. Monitoring will be done primarily by testing the acidity and sulphate levels of surface water and groundwater, as well as the quantities of metals present in the water, such as zinc, copper, cadmium, lead and arsenic. The water level will also be carefully observed.