More metals – less waste
Large volumes of residual material from production that still contain valuable metals are stored at Boliden Rönnskär's industrial site. In 2021 a leaching plant was inaugurated, designed specifically to handle the smelter's residual material. Lead sulfate and copper/zinc sulfate can be extracted during the process.
The leaching plant is fully in line with Boliden's strategy to extract as much metal as technically possible from existing raw materials while reducing the amount that has to be deposited as waste. After several years of research at Boliden Rönnskär's own laboratory, existing leaching technology was developed into a process concept suitable for the smelter's residual material. Contributing to the investment decision is a requirement from environmental authorities that certain waste storages on site must be emptied 2029 at the latest.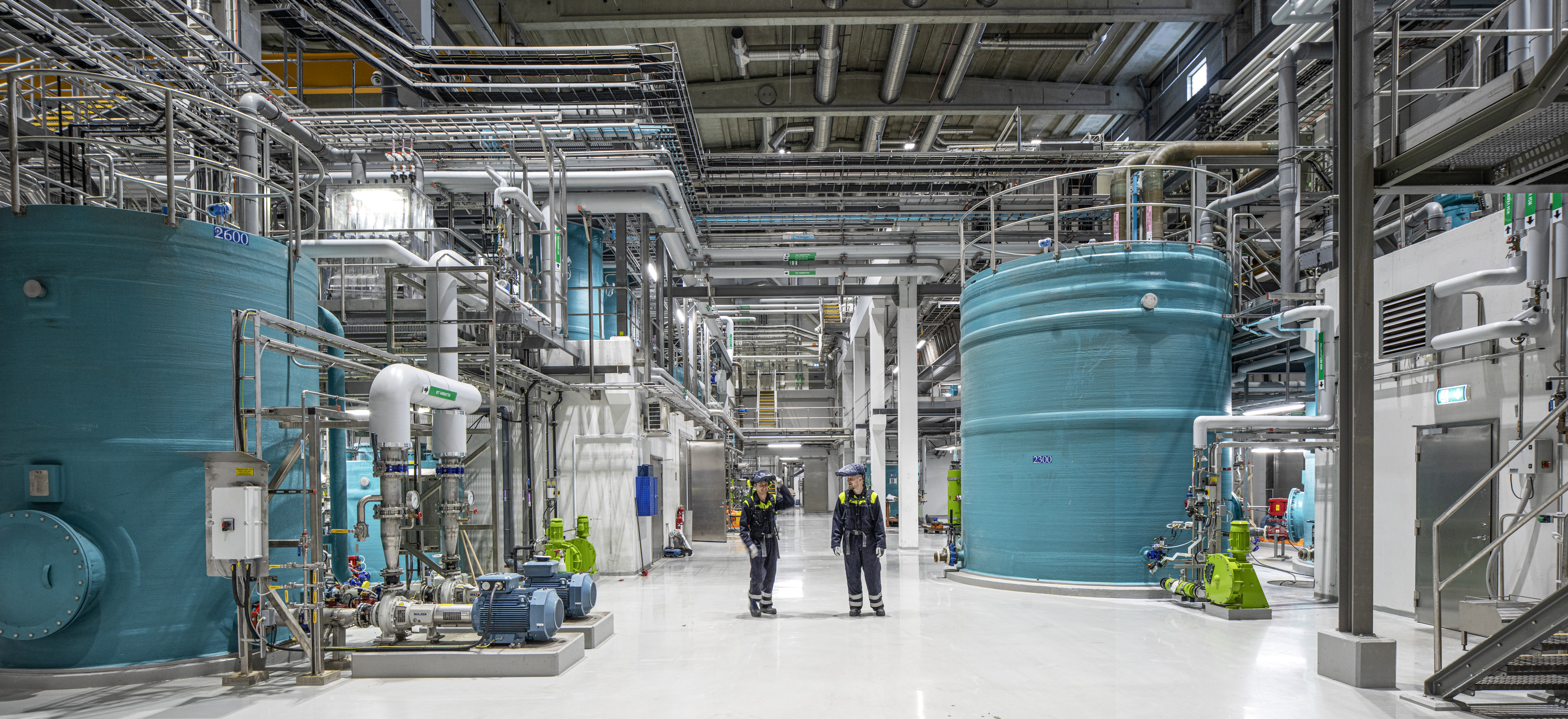 The interior of the plant
The plant recovers metals from several residual materials, both materials that have been stored over the years, and what comes from the smelter's own facilities on a daily basis. From the process approximately 25 ktonnes of lead sulfate and 25 ktonnes of copper/zinc sulfate are extracted each year.

Lead sulfate can be sold to external customers or be reused within Boliden Rönnskär's own facilities, while all copper/zinc sulfate is reused internally. The waste from the leaching plant will be deposited in Boliden Rönnskär's deep underground repository.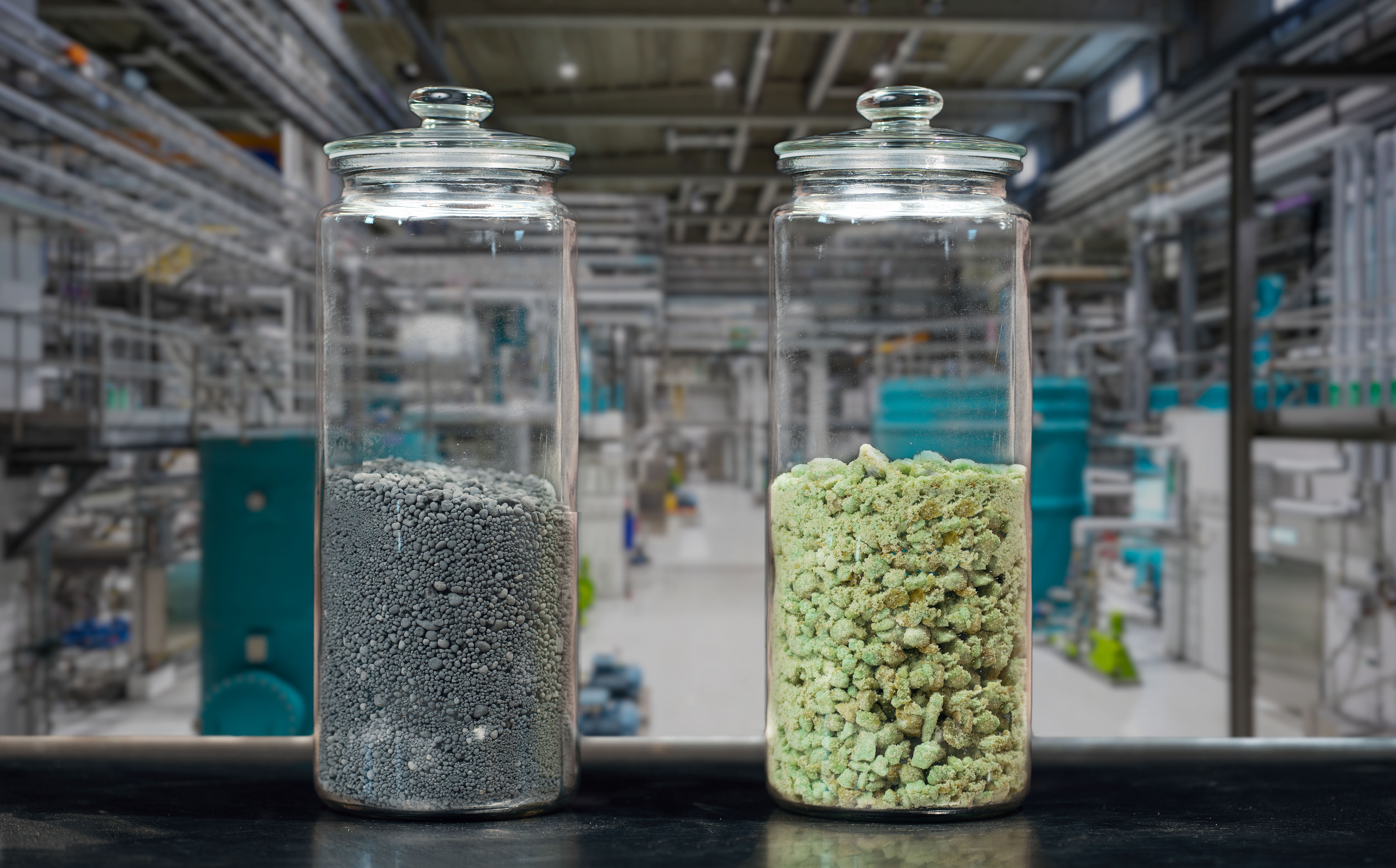 Lead sulfate and copper/zink sulfate
This significant improvement in Boliden Rönnskär's resource efficiency will both enhance the smelter's competitiveness and reduce the volumes of materials for disposal. Boliden is shouldering its responsibility for waste handling and recycling in the best way, as well as contributing to the circular economy.