Technology ideas from Kankberg increase safety
Kankberg in the Boliden Area is often referred to as "the test mine" by colleagues. Here there is a determination to invest in new ideas, many of which are now a reality. One of the latest examples is technology that will supplement and improve the existing sprinkler systems on heavy vehicles.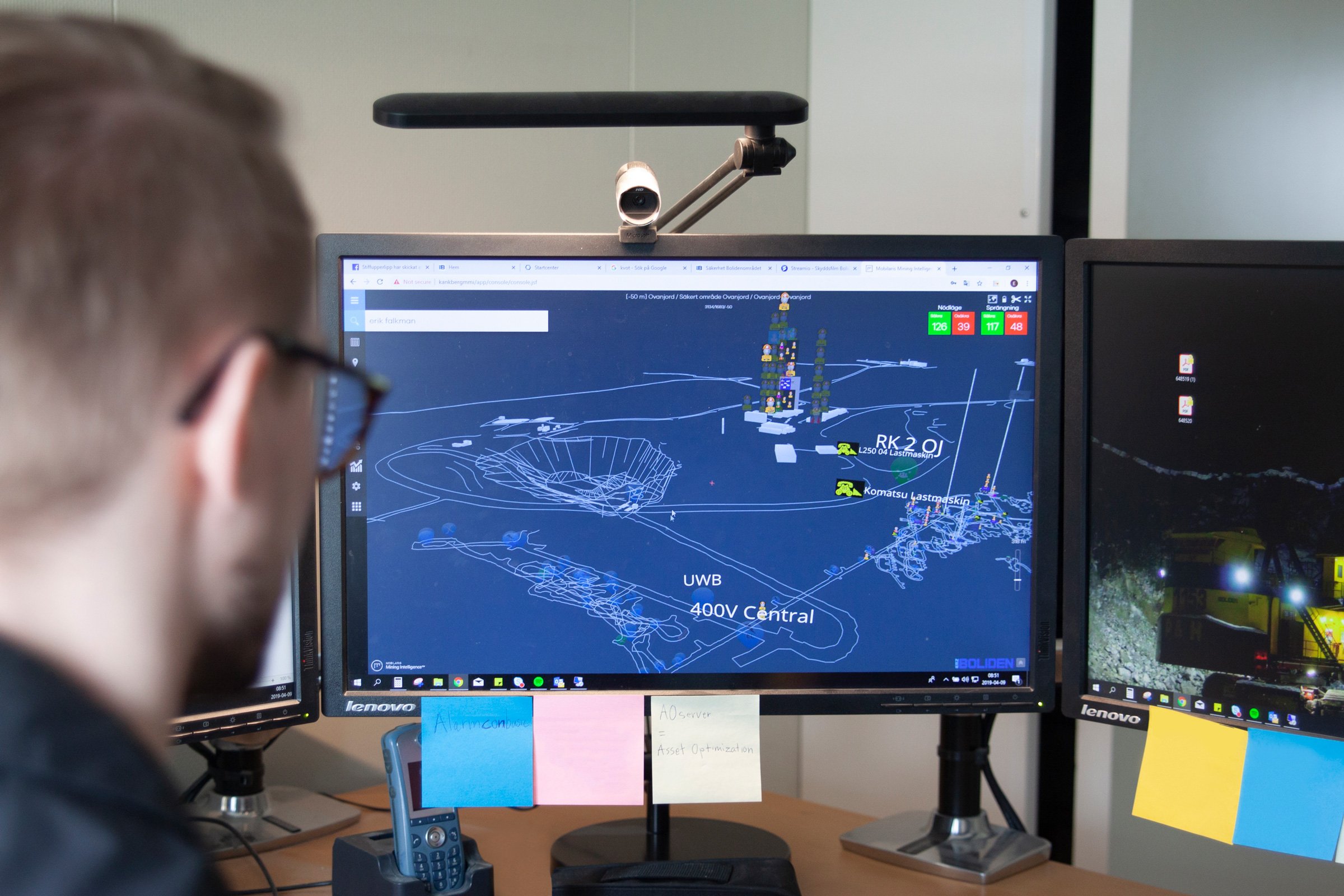 As the mine's confined spaces can rapidly fill with smoke, heavy vehicles are now equipped with a sprinkler system that is activated when smoke or heat is detected. However, the small lamps that currently indicate a system error can be easy to miss. The new solution is an additional feature that automatically triggers a fire alarm and visualizes error detections in the Mobilaris system, which through positioning technology shows where the vehicle is located. This should prevent potentially hazardous situations.
The prototype has been developed and tested by Boliden over the course of two years, and a complete technical solution produced in partnership with ABB and Aptum will now be installed in one of the vehicles. Once this has been done, and IT company and project partner Sogeti has identified the best solution for the alarm function and visualization of errors, the technology can be made available to other mines.
"This could prove very useful, particularly in mines that use autonomous vehicles, where personnel are not always there to detect whether the sprinkler system has been triggered or a fault has arisen," explains Erik Falkman, a systems engineer at the Kankberg mine and a member of the team that developed the technology.
Once again the Kankberg mine demonstrates that that a mine's size does not determine its innovation power, with new technology that further increases the safety of those who work in the mine.