Using nature to clean the water at Boliden Tara
Managing waste water is a challenge facing every mining operation. At Boliden Tara in Ireland, the environment team has been daring to try some new ideas.
The team is researching an option using natural biological and chemical processes to remove dissolved metals, sulfate and other chemicals from the water. These processes require little or no chemicals and very little maintenance.
"We need a sustainable solution that will remain effective long after the mining operations have ceased," says Oliver Fitzsimons, Senior Environmental Engineer at Boliden Tara.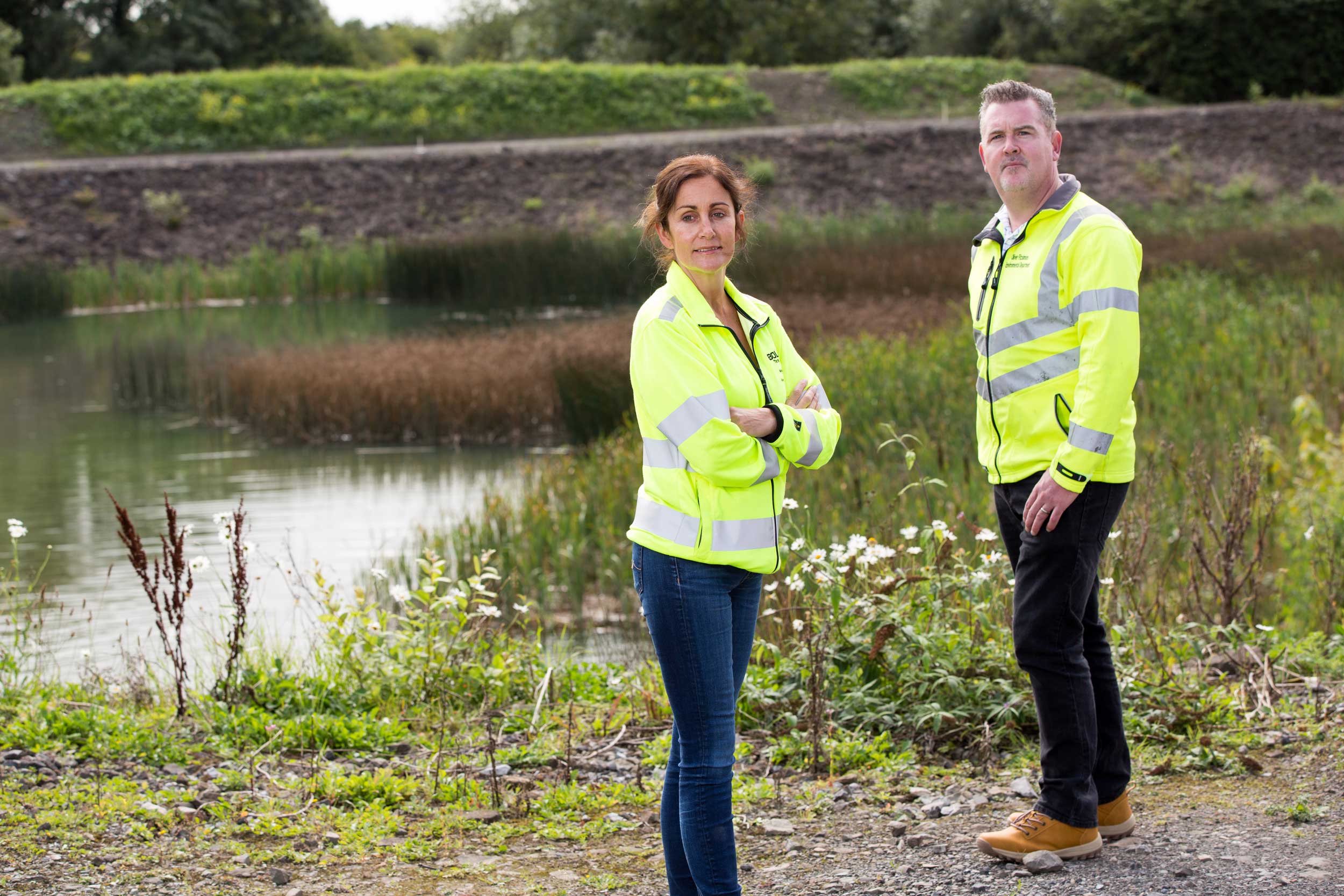 The focus of the research work has been an Integrated Constructed Wetland (or ICW). Integrated Constructed Wetlands are not new in themselves but Tara has been one of the first in the world to successfully demonstrate the potential to remove heavy metals while simultaneously reducing sulphate and nitrogen concentrations.
"ICW's mimic natural wetlands but in a confined, monitored and controlled setting," says Ailish McCabe, Environmental Engineer at Boliden Tara. ICW systems have shallow water depths and are densely vegetated with appropriate plant species (known as helophytes) that intercept, treat and cleanse through-flowing water.
The wetland environment provides the ideal conditions to allow a specialist ecosystem to develop.
Ailish explains that "in the low oxygen environment, specially adapted micro-organisms are forced to compete for the available oxygen effectively 'stealing' the oxygen from the sulfate and nitrates in the water so that they can survive and thrive."
Constructed wetlands can do more than provide effective water treatment; over time the ICW develops, attracting a variety of new species and the area becomes a self-sustaining, biodiverse habitat. Another area attracting a lot of interest is the ability of wetland to sequester carbon.
Oliver explains that "with the ICW system we are potentially looking at an effective, sustainable water treatment solution that will provide a valuable biodiverse ecosystem that will over time become a carbon sink."
The pilot scale project has been running for two and a half years. "We are very excited and optimistic based on the results so far," says Fitzsimons. The next step will be to discuss the findings with the regulatory authorities and convince them that such a system can provide an effective water treatment option in the short, medium and long-term.