Long-term planning is key to sustainable mining
Stable and predictable mining practices require good planning. An example from Aitik.
This is where a carefully prepared life cycle plan, or Life of Mine Plan (LoMP), comes in, and why it's so incredibly important for Boliden.
"There aren't many people who know just how much work goes into these plans," says Anders Sandvärn, who heads up Aitik's planning department and works with LoMPs on a daily basis.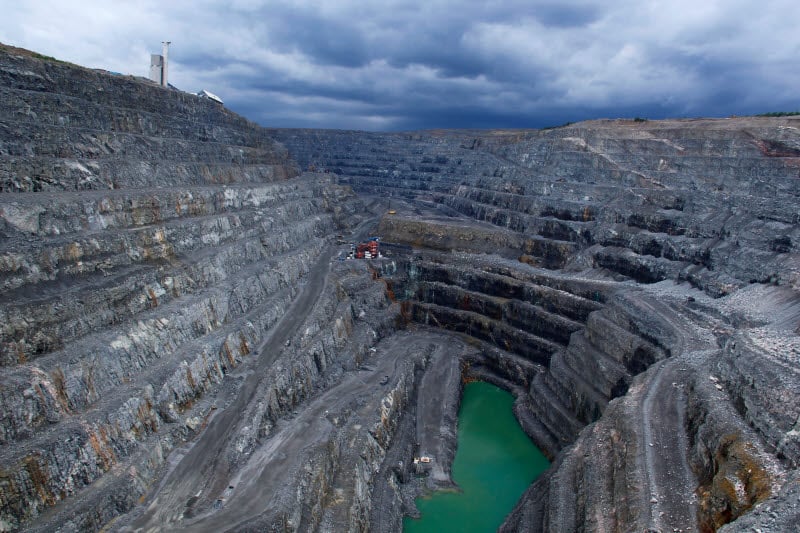 Aitik's life of mine plan or LoMP is a summary of the long-term conditions facing the mine that runs from the present day right through to the closure of the mine and beyond. This means that it contains details of not only mining plans, pushbacks and expansions, HR requirements and operating costs, but also demolition and reclamation work.
"It covers everything from infrastructure, mine design and investments, for
example, to production volumes and costs, ore contents and reclamation work. In other words, it sets out how we will manage the natural resources we have access to in a sustainable and economic way," says Anders.
Advantage for Aitik
Boliden Aitik has one important advantage: a large and continuous mineralisation,
which makes long-term planning that much easier. "We are taking long-term LoMPs to the extreme here. Most other mines work with shorter time frames," explains Anders. The plan is reviewed once a year and updated as required, based on any new information.
One outcome of the LoMP is a financial evaluation of operations, that essentially shows whether or not Aitik is financially stable in the long term. The plan is one tool Boliden can use to get an idea of Aitik's future and the potential challenges, opportunities and investment requirements that lie ahead.
Opportunities to experiment
Of course, there are things that cannot be changed at either local or group level, yet still have to be considered and planned for. In these situations, the LoMP provides opportunities to try out different scenarios. Some factors, such as the price of metal, are given, so we put our attention on what we can influence, such as improvements, costs and so forth.
With the LoMP being updated annually, new information can be added to it that enables Boliden Aitik's operations to be adapted over the long term. "It is like a system of moving parts that all have to work together. A lot of people have to do their job first and then the LoMP brings it all together," concludes Anders.
Text and photo:
Catrine Johansson Lantto