Bergsöe completes the cycle
Boliden's lead smelter in Bergsöe is one of Europe's biggest recyclers of used lead-acid batteries and as such plays an important part in the metal's life cycle.
At Boliden Bergsöe the lead from 4 million worn-out lead-acid car batteries is recycled every year. At least 70 per cent of the lead produced here is sold to the battery industry in Europe and used again.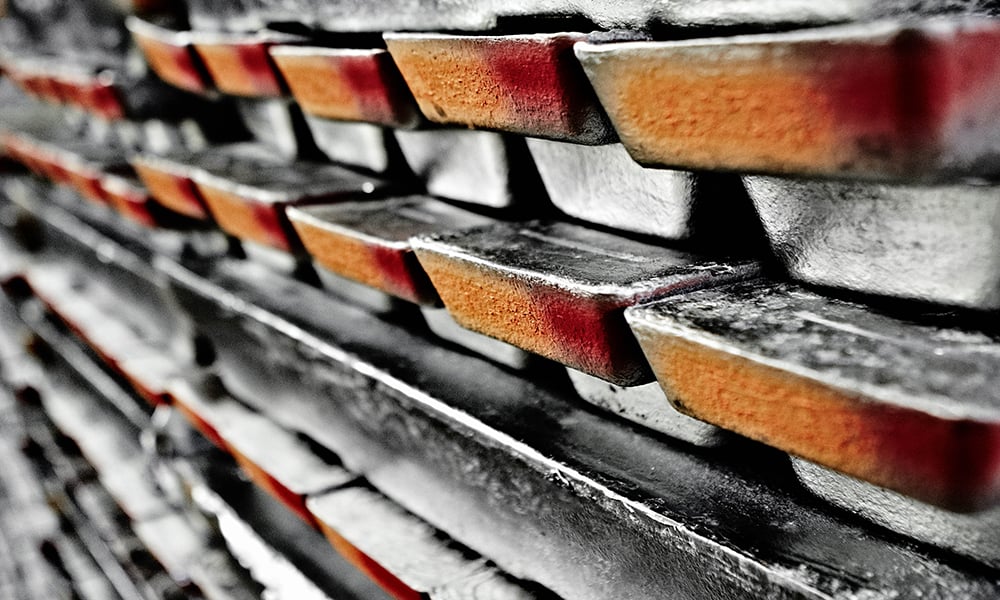 "Our lead smelter helps recover and recycle a finite resource that is of great importance to modern society, but which can be extremely toxic if not handled in the right way during smelting and recovery," says Fredrik Kanth, acting General Manager at Bergsöe.
Minimised environmental impact
Bergsöe seeks to minimise the environmental impact of its emissions to air and water, and the plant exceeds both national statutory requirements and EU requirements. The total lead discharge to water in 2016 was 1.3 kg, compared with 3.5 kg, the level stipulated in the environmental permit. The plant already meets most of the regulations in the EU Industrial Emissions Directive for the Best Available Techniques in the Non-Ferrous Metals Industry, which will become mandatory as of 2020.
Ultramodern systems take care of waste water containing sulphuric acid and scrub process air, including lead-bearing extraction air, and collect filtered particles for recycling externally. Ash from crucibles, casting machines and lead-bearing slag is also processed on site.
District heating from worn-out batteries
Worn-out batteries contain plastic that serves as a reducing agent in lead production. The plastic also gives off heat together with the coke used during the smelting process. The residual heat, equivalent to the annual heating requirement of 2,000 homes, is supplied to Landskrona municipality's district heating system.
DID YOU KNOW THAT...? Lead is one of the most recycled metals and around 99 per cent of lead-acid batteries are recycled in Europe. The lead in the batteries is fully recyclable. The greater part of the recycled lead is sold back to the battery industry, which uses it to make new batteries.
Text: Richard Cutler
Photo: Stefan Berg