Aitik's new crushing plant inaugurated
The KiD2 project is now complete after just over two years of construction, and Boliden Aitik recently inaugurated its new crushing facility. Watch the video showing its progress.
The enormous crusher represents another step towards Aitik's development through increasing ore production and establishing a more stable production apparatus. The facility is part of an expansion plan that will see production increase from 36 MTonnes to 45 MTonnes per year starting in 2020.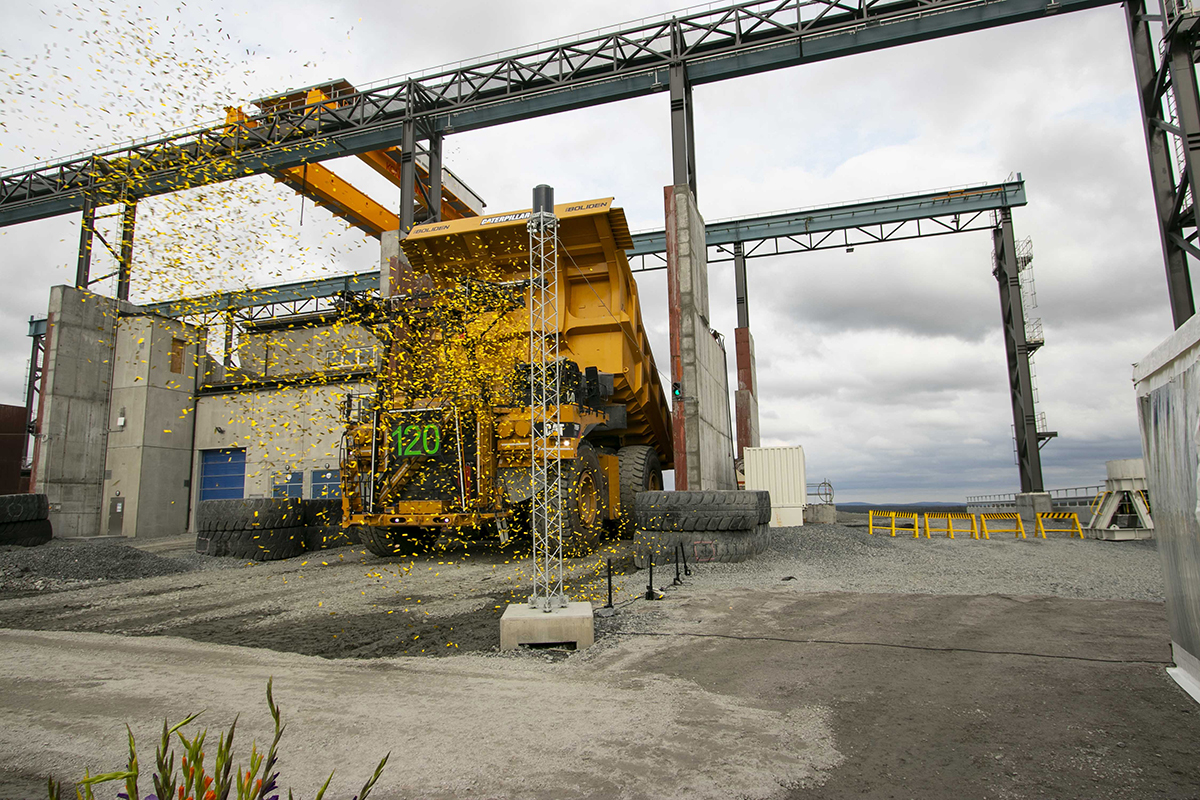 Boliden's CEO, Mikael Staffas, as well as Aitik's area manager and project manager hosted the inauguration attended by a total of
approximately
80 guests. During the event, visitors also had the opportunity to take a guided tour of the operation, including a visit inside the new crushing plant.
Text: Catrine Johansson-Lantto
Photo: Sture Holmgren