A moment of truth for electrification at Aitik
After 10 months of intense effort, the day finally arrived. On 18 September, the very first electric truck was switched on as part of the pilot project for electrification of transports at Aitik.
The project aims to examine the possibility of replacing elements of Aitik's transport system with electrified trucks. The objective is to be able to move the majority of the 70 million or so tonnes of rock transported at the open pit each year entirely without the use of fossil fuel.
The lane is ~700 meters and is expected to save ~830 m3 diesel per year. Thus enabling Boliden to reduce its greenhouse gas emissions by up to 80 per cent along those routes where the technology can be implemented.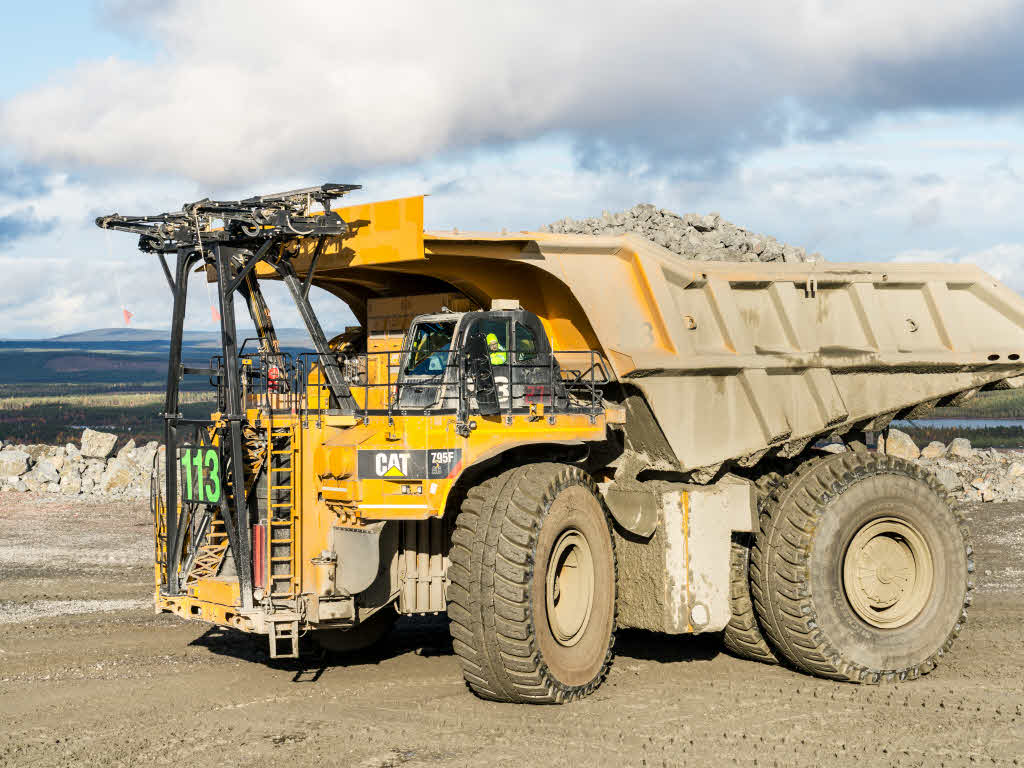 The pilot project is supported by the Swedish Energy Agency is being implemented with a number of partners, including ABB and Eitech (electrical infrastructure), and Caterpillar and Pon Equipment (truck conversion).
"They have really proven themselves during this project by being attentive to our needs and showing great commitment," says the project's technical manager, Jonas Ranggård, who expresses praise for Boliden's partners and is keen to offer insight to others into the project.
"This is precisely the sort of development we want to pursue and which benefits the entire industry. The more companies that work on this, the better and more cost-effective the technology becomes.
"As we want to be able to use the electrified routes in all weather conditions year round, the pilot project as a whole can only first be evaluated at the end of 2019/start of 2020."