Climate smart transports
Boliden is investing SEK 300 million in the expansion of electrified transport at the two open-pit mines of Aitik and Kevitsa, mainly during 2020-2021.
In 2018 a pilot project was launched to electrify transport in Aitik, which incidentally is the world's most efficient open-pit copper mine and is situated in Norrbotten, northern Sweden. There, Boliden installed a 700-metre electric trolley line and converted four mine trucks, which resulted in increased productivity and reduced diesel consumption. Aitik is currently the only mine in an arctic climate where an electric trolley line has been installed.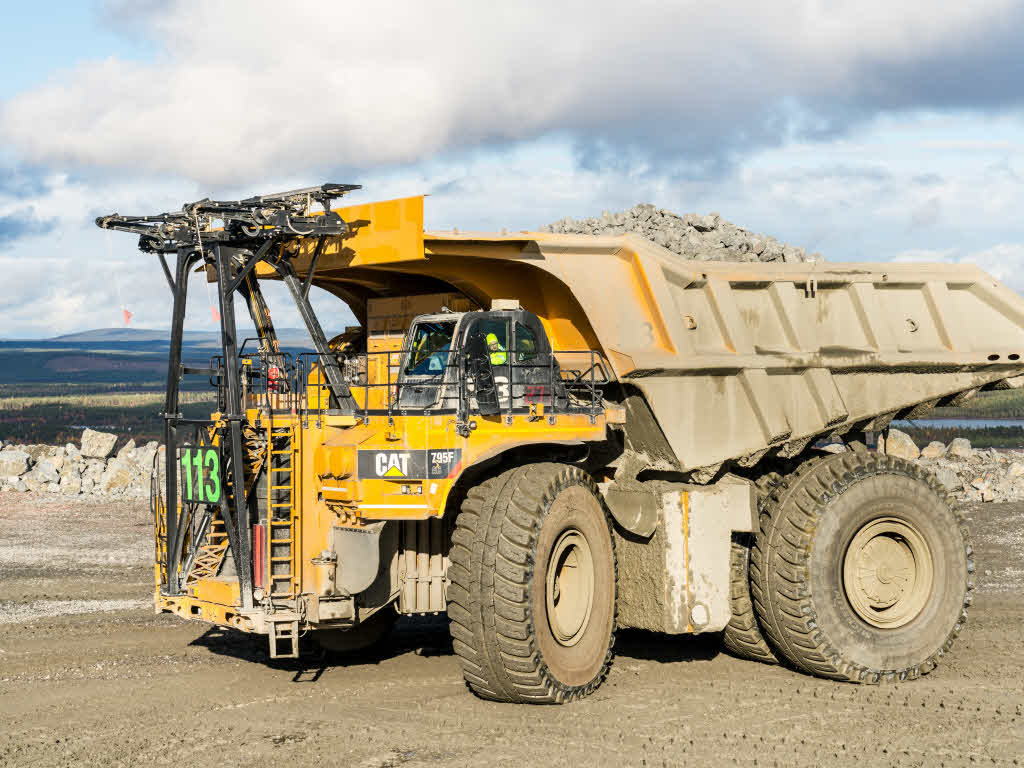 A further three kilometres of electric trolley line will now be built at the mine, and another ten trucks will be converted to run on electricity. Overall, the system will be able to reduce greenhouse gas emissions from transportation over the mine's life span by 15%.
In Kevitsa, 13 mine trucks are being converted to run on electricity at the same time as a 1.8-kilometre-long electric trolley line is being built. The investment will enable a reduction in greenhouse gas emissions over the life span of the mine by 9%. The Kevitsa open-pit mine is located in one of Finland's largest mineral deposit areas.
The two systems are being deployed in stages until 2022. It is estimated that Boliden will reduce diesel consumption by 5,500 cubic metres per year when the investment is completed. In addition, there will be productivity gains as the electrically powered trucks can operate at a higher speed. The work environment for drivers will also be improved, in part thanks to lower noise and reduced need for maintenance.
Electric mine trucks have been around for some time – trials were carried out back in the 1980s in South Africa, for instance, but today the number of mines around the world that use the technology can be counted on the fingers of one hand, and Boliden is one of them!
Some results from Aitik's pilot project:
A speed increase from 15 to 30 km/h means it is possible to travel the 700-metre stretch 70 seconds faster per trip compared to a conventional mine truck
Diesel saving, 25 litres per 700-metre trip
A saving of 830 cubic metres of diesel per year in Aitik. Maximum line expansion in Aitik is expected to reduce diesel consumption by 20-50%.
The trucks need less maintenance
Significant international interest, with many inquiries about the project from other parts of the world
The pilot project has received support from the Swedish Energy Agency and is being implemented with a number of partners, including ABB and Eitech for the electrical infrastructure, and Caterpillar and Pon Equipment for the truck conversion
A fun piece of trivia – the overhead lines that provide electric power to the trucks are mainly made from copper mined in Aitik