Landfilled sulphur residue set to be Kokkola's next resource
Boliden's Kokkola zinc smelter in Finland has approximately 820,000 tonnes of wet landfilled sulphur residue (330,000 dry tonnes). The material is currently treated as a waste, but has the potential to be a source of valuable metals.
Dr Justin Salminen, Research Manager at Boliden Kokkola, explains how Boliden plans to recover zinc, silver and lead as well as produce sulphuric acid from the residue by incorporating it into the smelter's feed.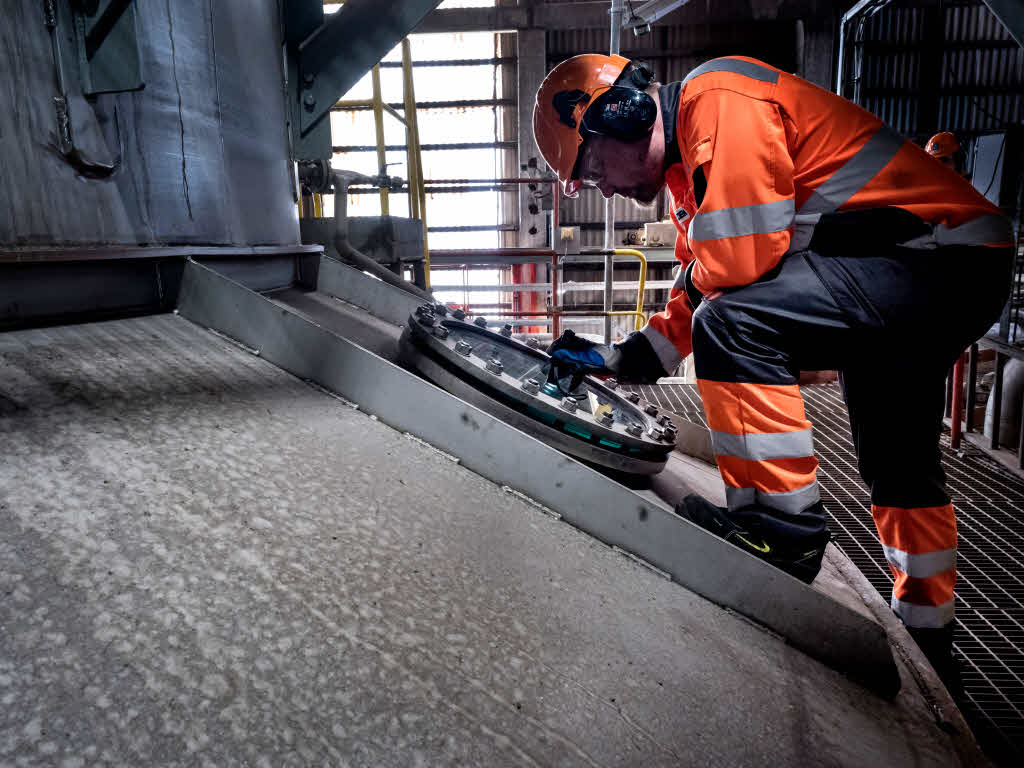 Why has the sulphur been stockpiled in landfill for so long?
Sulphur residue was put in separate ponds for several years until the early 2000s. The sulphur residue contains approximately 70 percent elemental sulphur and up to 30 percent of metals such as zinc, silver and lead that can be recovered. Previous plans to clean the sulphur from impurities have been unsuccessful and there is practically no market for impure sulphur. We have instead developed new capabilities to pre-treat and process the sulphur residue including dewatering and finding the right agglomeration recipe before being fed into the roaster.
What is Boliden's solution to incorporate the sulphur residue into its feed?
We have completed pilot tests, safety analyses and technical feasibility trials. Most of the work was carried out together with our research partner Swerim, the Swedish Research Institute for Mining, Metallurgy and Materials (previously known as Mefos). We have together successfully demonstrated several methods to pre-treat sulphur residue before incorporating it into our roasting process.
Prior to feeding the residue into the roaster, it must be excavated and filtrated to ensure a suitable moisture content. We have then successfully tested several agglomeration methods as well as recipes without additives. These agglomerates such as pure residue and mixed residue with zinc concentrate were fed into a Boliden sponsored fluidised bed reactor (FBR) pilot plant at Swerim.
What can be recovered from the sulphur residue?
Calcine, which contains large quantities of zinc, lead and silver, can be recovered from the residue. The calcine can be added into our leaching circuit to recover metals. In addition, the recovery process produces sulphur dioxide gas that Boliden can convert into high-quality sulphuric acid.
Why is Boliden processing sulphur landfill residue now?
Our goal is to minimise the amount of waste. We have now developed the technique for processing sulphur residue and safely removing it from the landfill.
Incorporating the residue into our normal feed makes good business sense, since we can recover more metals. Excess heat and steam will also be generated from roasting sulphur residue, which is used to generate steam, municipal district heating, and electricity. Another benefit is that the sulphuric acid produced along with the steam generated can be sold as a resource to neighbouring companies in the Kokkola Industrial Park. This is an excellent example of how we can contribute to a circular economy by promoting resource efficiency.
Additionally, removing the residue will free-up space in our landfill as sulphur residue takes up a lot of volume.