Recovering plastic battery casings at the Bergsöe smelter
Boliden's Bergsöe lead smelter, which is one of the largest recyclers of used lead-acid car batteries in Europe, is being upgraded to recycle plastic battery casings – to promote safety, reduce environmental impact and generate value from waste.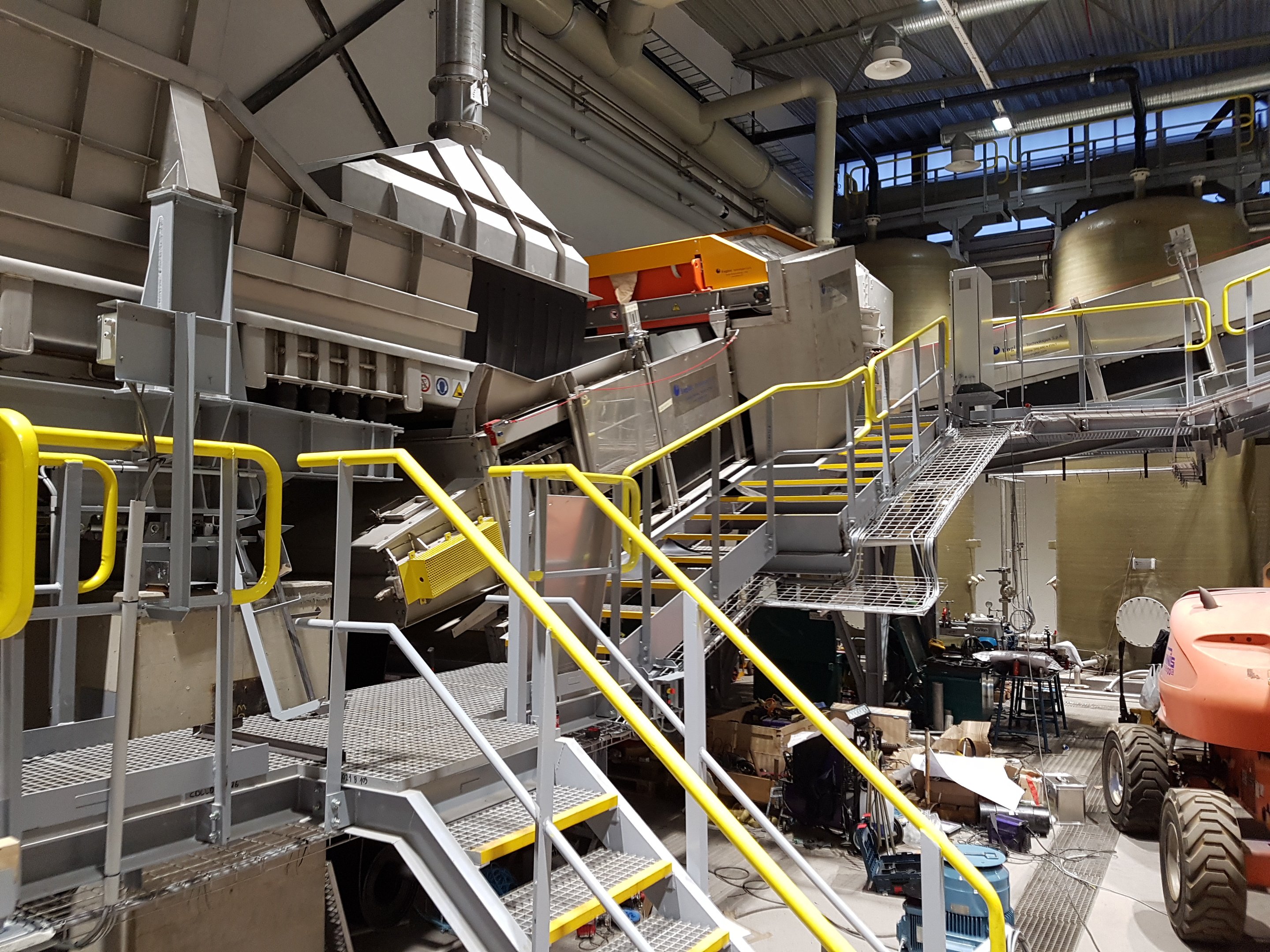 Ambitious recycling objectives
Bergsöe recycles the lead from 4 million lead-acid batteries each year, the recycled lead is mainly sold to European battery manufacturers where it is used to produce both industrial and automotive batteries.
"As part of our objective to continuously increase the recycling rate of incoming batteries, the plastic separation plant will recover the plastic from car battery casings and convert it into plastic chips to be re-used to manufacture new car battery casings," explains Fredrik Kanth, project owner for the plastic separation plant. The plastic separation plant is scheduled for commissioning in the summer 2019.
An investment in safer production
The plastic is currently added to the blast furnace charge, although the quantity of plastic in the charge has to be carefully controlled to avoid the risk of explosions.
"The new plastic separation plant is an investment in safer production for our employees, as having less plastic in the charge will reduce the risk of explosions and fire in the process gas system," says Kanth. "We currently have safety procedures in place to ensure a safe quantity is added to the charge and special cleaning procedures, but as these procedures will be reduced we will also save process time."
Reducing emissions
Process gases currently have to be heated to over 1,000 °C to remove organics from the plastics and avoid potentially hazardous emissions.
"Less plastic in the charge will reduce the amount of energy needed to heat process gases, which is estimated to annually avoid emissions of around 10,000 tonnes CO2," says Kanth. "Despite using less energy in the gas processing system, we will continue to supply the municipality with around 30 GWh of district heating."
Creating value
Car batteries consist of approximately 10 percent plastic – just over half of which is polypropylene (PP) and can be easily recycled.
"PP plastic can be sold for around EUR 500 per tonne, so this is a great example of how we can improve safety and promote environmental benefit while also creating financial value from our waste," claims Kanth. "What's more, we should also be able to increase our production by around 5 percent once we start separating out the plastic."
The plastic separator may also position Bergsöe favourably against future legislative demands, as plastic separation may well become mandatory according to the Best Available Techniques (BAT) EU Emissions directives in the coming years.