Boliden at the PESTi Career Day
The PESTI Career Day is organized at the University of Oulu every year in January, and is the largest recruitment fair within the technical field in Northern Finland.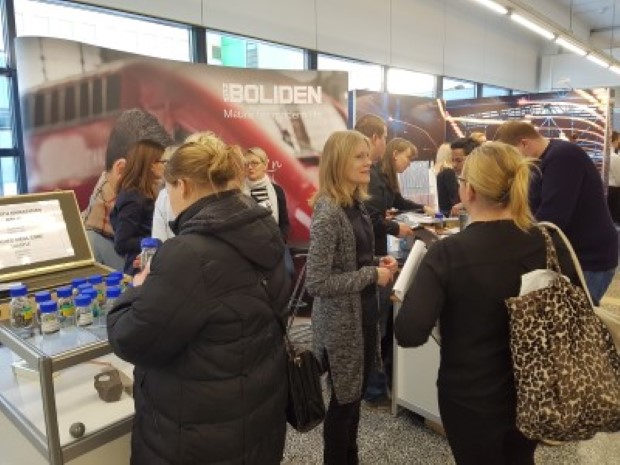 Boliden attended the event as one of 70 companies, with representation from Kokkola, Harjavalta, Kevitsa and Boliden Group HR.
It was an intense day with many interesting interactions with students from relevant technical educational programs at the University. The Boliden representatives took the opportunity to talk to the students about summer jobs, master thesis opportunities as well as possible employments in the future.
There was a high level of interest for Boliden as a future employer among the students and many interesting connections were made during the day.